FREE, FAMILY-FRIENDLY EVENT!
Come learn about yeast and other critters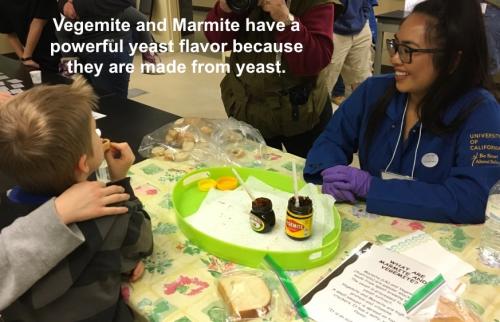 The Phaff Yeast Culture Collection is participating in the 11th annual UC Davis Biodiversity Museum Day on Saturday February 18, 2023. The yeast displays and activities will be open from 10AM to 2 PM at the Robert Mondavi Institute Brewery, Winery and Food Processing facility. Come explore the exhibits about yeast, hear about the latest discoveries from the Phaff collection, and tour the teaching winery and brewery. You can see and smell many different yeast species growing on Petri plates, taste Vegemite, touch an agar plate, learn how microbes make fermented foods and beverages so yummy, and talk with scientists who are making discoveries using the more than 1,000 species of yeasts in the Phaff collection. You can park near the Mondavi Center, then follow the signs to the orange buildings.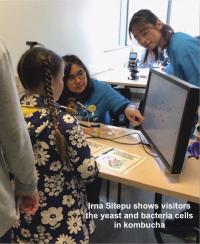 There's not all! Eleven collections of plants, vertebrates, insects, and nematodes at UC Davis are working together to put on this annual event. You can see a Chocolate (cacao) Tree, learn how to support bees in your home garden, handle some dinosaur fossils, learn how to knap flint, see some raptors (the birds, not the dinosaurs) on the glove of their handlers, and so much more. And, you can talk with scientists at each collection! Learn how biological collections are a crucial resource for life science research. More information about this event at: https://biodiversitymuseumday.ucdavis.edu
You can donate to support this event: https://give.ucdavis.edu/Donate/YourGift/BIOFUND